Owning acres of rural property with complete privacy from your neighbors is alluring to many Southern Oregon residents.  Whether you're searching for a rolling countryside or evergreen tree-filled forest, there's abundant rural property available for everyone.  Yet, owning rural property for the first time can be an eye-opening experience.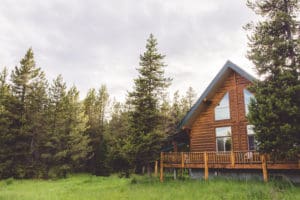 Urban dwellers may not anticipate some of the challenges they'll encounter once they move to rural areas of Oregon.  For example:
There might not be garbage service and your mailbox may be far from your house.
You may not have the rights to use natural sources of water on your property for irrigation as you anticipated.
The public access road to your property may be your responsibility to maintain.
Property next door to yours could be logged or developed.
A farm next to your property might use pesticides that drift onto your land.
You could be responsible if a fire breaks out on your land and spreads onto neighboring property.
If you're thinking about purchasing a parcel of land in Southern Oregon, your first step should be to discuss the land and your plans with an experienced land-use consultant.
What is a land-use consultant?
Federal, state and local land-use rules govern how property can be used and managed.  Many of these rules exist to ensure the longevity of the land in an area and to meet standards for air and water quality, natural beauty, and fairness between neighbors.  Zoning, overlays, access provisions, setbacks, and fire safety and fuel break requirements will all impact what you can do on your property regardless of how remote it is.  Land use codes and building requirements can be complex, so having an expert walk you through the rules for your property is an important first step.
Once you know what the land-use rules are, these consultants can also assist you in applying for changes with your local government.  For example, a land-use consultant can help walk you through the process of subdividing your property into several independent parcels.  Or, you may find that your property is eligible for as forested property and a consultant can help you through the process to obtain the designation you need for a more preferable tax assessment.
Where can you find a qualified land-use consultant in Southern Oregon?
Before you invest in a parcel of property, it's important to consult with professionals who can walk you through all of the land use issues you need to consider.  At Richard Stevens & Associates, we specialize in assisting our clients with obtaining rural and urban land use permits.  We can help you consider the pros and cons of different properties so you'll feel confident about your final decision.  Contact us today to learn more about how we can help you bring your dream home to life.