RPS Is Moving Forward
It appears RPS is moving forward as planned at the state level.  1000 Friends of Oregon has released their final comments on their concerns for RPS, which are as follows: 
Medford, being the largest City in RPS, has the lowest densities in the region for build out of its urban reserves areas; 
Phoenix has more employment land per-capita than any other city in RPS, with no plan or policies to guide further employment there;
The proposed Parkland artificially inflates the land need by hundreds of acres; 
The definition of "buildable land" used in the plan violates OAR's (Oregon Administrative Rules) Goal 14 and local regulation, and exacerbates the excess of land in the plan.
 Possible Solutions for RPS:
Their possible solutions for RPS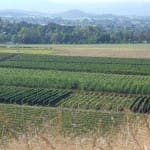 are to: 
Require an increase in the committed density of Medford; 
Remove PH-2 (City of Phoenix) from the plan, and also require regional policies that will steer employment to Phoenix, especially to PH-5, which is proposed for the "South Valley Employment Center"; 
For clarification purposes, require additions to Chapter 5 of the plan so that the amount of park land needed shall be consistent with the requirements of ORA660-024-0040 and local plans and practices as well; 
Add to Chapter 5 of the plan that no future UGB amendments will be approved that are not in compliance with the definition of buildable land as "those lands with a slope less than 25 percent", or other local and state requirements. 
It will be interesting to see what DLCD (Department of Land Conservation and Development) recommends to LCDC (Land Conservation and Development Commission) and what they choose to do with the Cities and County. If you have questions regarding RPS or other land use issues, please do not hesitate to contact us.