Building a new property is exciting, but property owners can not use all land for any purpose.  Navigating city and county zoning provisions and other restrictions are challenging and confusing.  There's nothing worse than getting part of the way into a project and finding out that there's a limitation you weren't aware of to derail your work.
Cities and counties have many rules for land use–and it often depends on criteria such as urban use boundaries, impact to utility systems, groundwater levels and natural surroundings, green belt provisions, and many other factors.  In fact, some cities have land-use plan strategies that will impact how property can be used for decades to come.
Land Use Feasibility Analysis
A Land Use Feasibility Analysis provides aspiring property owners with the information they need to determine what can be built on a specific parcel of land.  Questions such as "What am I allowed to build on my property?" and "What do I need to do to get my project for the site approved?" are answered in this process.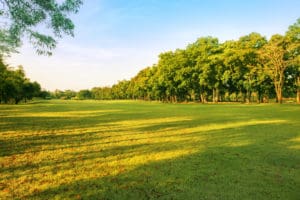 Experienced land-use developers evaluate the property and future plans, conduct extensive due diligence, review property records, and search relevant ordinances and documents.  At the conclusion, the landowner receives a report including information such as:
Permits and entitlements needed for the project.
Essential attributes of the property that will impact stages of the project.
Estimated costs for permits and other city or county fees.
A timeframe for getting the approvals needed to start construction.
Assessment of how likely your project will be accepted or how it could be amended to achieve approval.
Begin your project with consultation from professionals.
Before you invest in a parcel of property, it's important to consult with professionals who can walk you through all of the land use issues you need to consider.  At Richard Stevens & Associates, we specialize in assisting our clients with obtaining rural and urban land use permits.  We can help you consider the pros and cons of different properties so you'll feel confident about your final decision.  Contact us today to learn more about how we can help you bring your dream home to life.