Zoning districts are a vital part of land planning. If there were no zoning districts, there would be no rules to determine what types of residential uses and businesses can exist in specified areas throughout the County. In other words, it would be possible for something like a mobile home park to be surrounded by orchards and vineyards.
Types of Zoning Districts
Jackson County has several zoning districts, and each of the districts have their own purpose for land use. The following is a list of Jackson County's zoning districts:
                        -Rural Use
                        -Rural Residential
                       -Urban Residential
                       -Urban High-Density Residential
                       -White City Urban Residential
                       -General Commercial
                       -Interchange Commercial
                       -Neighborhood Commercial
                       -Rural Service Commercial
                       -Unincorporated Communities Rural Service Commercial
                       -General Industrial
                       -Light Industrial
                       -Limited Use
                       -Rural Limited Industrial
                      -Exclusive Farm Use
                      -Forest Resource
                      -Aggregate Removal
Zoning Districts and Regulations
Zoning regulations were established to promote the health, safety, and welfare of the citizens of Jackson County. They also provide minimum standards within zoning districts, encourage growth in the appropriate places throughout the County, provide a guide for County growth and development, and much more.
Zoning District Questions or Concerns
If you have zoning questions or concerns about your property, or if you would like to change the zoning of your property, please do not hesitate to contact us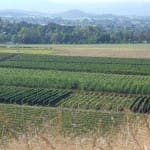 . We are here to assist you with all of your land use goals.