Jackson County Residents: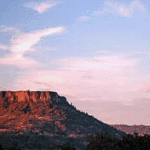 Rural Jackson County residents keep your hopes up. There is a chance that House Bill 3615 will be re-introduced with the Oregon legislature this February, 2012.
How Jackson County Will Be Affected:
If this bill passes, it will give Jackson County, Josephine County, and Douglas County the ability to petition LCDC (Land Conservation and Development Commission) to establish regional definitions for agricultural and forest lands for purposes of statewide land use planning. Please call your local Representative to support this bill for a regional land use system.