Building a custom home within an already defined development takes much of the guesswork out of planning.  Yet, there are still many hurdles and challenges to overcome.  While you will have less to worry about in terms of access to utilities, there are many items for you to consider before you go too far down the road with planning your new home. Zoning Codes, Permits, and HOA requirements all require navigation.
Zoning Codes
Local zoning laws will regulate many aspects of your new construction.  For example, there may be limitations to the size or height of your home's structure, and there are frequently codes related to set-back provisions.  Local codes will also likely regulate how you can use your home–for example, whether or not you can operate a small business or daycare on your property.
The local municipality sets zoning laws, and you can find maps at the planning department of your city hall.  Codes go beyond establishing residential, commercial, and industrial zones to identify areas for single-family units, multi-family complexes, farming, and other specific types of construction for each category.  There are also processes to contest the zoning codes, but it's best to work with a professional land-use consulting firm to navigate all of the paperwork and hearings required.
Permits
Many renovations and generally all new construction will require permits.  Permits ensure your building meets construction standards, specifically regarding quality and safety.  Most people are aware of permit requirements for electrical and plumbing work. Still, depending on the laws in your area, you may also need permits for projects such as constructing outdoor decks over a certain height or building a two-story shed.  Your general contractor should coordinate the application and payment for all the permits required, but it's helpful to know what special projects may need them as they can delay your overall construction timeline.
Home Owner Associations / HOA Requirements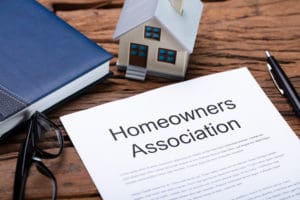 Home Owner Associations (HOAs) are another set of rules on top of zoning laws that apply to your neighborhood.  HOAs are made up of neighborhood volunteers who develop and manage specific "rules" for homes in the neighborhood.  For example, HOA rules may restrict the colors you can use for exterior paint, your landscaping design, the ability to park a car overnight in the driveway or roadway, and even how well you maintain your grass.  If a prospective development has an HOA, it's critical to talk with a representative and get a full copy of all the requirements before you commit to purchasing a piece of property within it.
You don't need to figure it all out by yourself!
Figuring out all the details that apply to a prospective build can be complex and confusing.  Before you invest in property for new construction, it's important to consult with professionals who can walk you through all of the land use issues you need to consider.  At Richard Stevens & Associates, we specialize in assisting our clients with obtaining rural and urban land use permits.  We can help you consider the pros and cons of different properties so you'll feel confident about your final decision.  Contact us today to learn more about how we can help you bring your dream home to life.