If your home or other property is designated as county or "unincorporated," you may be able to apply to the city to have it annexed to the city.  When a property is annexed, it is brought within the city limits, making it a part of the city and subjected to all the benefits and implications such a designation has.
Why Annex Property to the City?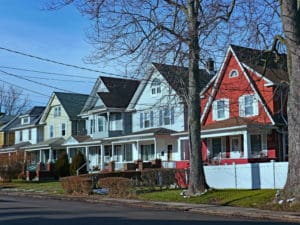 The most common reason people want to have a property annexed to the city is to take advantage of the benefits the city provides to its residents.  Many city services are paid for by property tax dollars in Oregon, so annexing property to the city means eligibility for services such as:
Protection by city police and fire departments
Lower rates for city water and other public utilities
Decreased home insurance premiums
Eligibility for membership with city services like libraries and recreational centers
Yet, annexation comes with its own costs, too.  Depending on how the taxes are structured within a state, those that rely heavily on property taxes to pay for city services often charge higher tax rates for properties in the city than those designated as within the county.  Before applying for annexation, it's a good idea to determine whether the benefits received by annexation outweigh the additional tax burden.
How Can I Annex My Property?
The municipal planning department for your location will have a set of regulations or guidelines for annexation.  Generally, it requires an application accompanied by a sizable processing fee and will result in review by the city council or a specific planning committee.
In Medford, Oregon, code section 10.216(D) provides these requirements for approval:
(D) Annexation Approval Criteria. The City Council must find that the following State requirements are met in order to approve an annexation:

(1)  The land is within the City's Urban Growth Boundary,

(2)  The land is contiguous with the current city limits, and

(3)  Unless the land being considered for annexation is enclaved by the City or the City chooses to hold an election, a majority of the landowners and/or electors have consented in writing to the annexation per ORS 222.125 or ORS 222.170.
(4)  For lands added to the Urban Growth Boundary from the Urban Reserve, all of the applicable conditions in Section 2.1.7 of the Urbanization Element of the Comprehensive Plan have been met.
If you're considering annexation, begin with a call to Richard Stevens & Associates.
If you're interested in evaluating whether or not annexation would be a good move for you, contact the professionals at Richard Stevens & Associates.  We specialize in assisting our clients with all work related to rural and urban land use planning permits and zoning laws and can help you navigate the process to apply for annexation.  Our team will work to understand your needs and help you understand the legal processes involved with reconfiguring the classification of your property to achieve your goals.