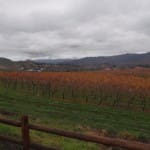 All public hearings will be located in the Courthouse Auditorium at 10 S. Oakdale in Medford unless otherwise noted.
News
What:
Consideration of the Planning Division's tentative approval of a request to allow an Ownership of Record Dwelling on a 4.78-acre parcel, zoned Exclusive Farm Use (WR), and located on the west side of Meadows Road approximately 600 feet north of Beagle Road, Central Point, Oregon. The property is legally described as Township 35 South, Range 2W, Section 10, Tax Lot 807. The application was submitted by Brian and Courtney Johnsen, Robert and Hannah Wright, property owners. The application was appealed by Rodney Womack. File No. 439-20-00727-ZON.
When:
8:30 am
What:
Consideration of the Planning Department's tentative approval of an application for a Measure 49 Authorized Dwelling on the following described property: Township 37 South, Range 1 West, Section 24, Tax Lot 203, located immediately south of 6033 Hillcrest Road. The criteria for reviewing this application is attached. The application was submitted and appealed by Christina Swanson through her agents Rob Burns, C. Woodruff Construction and Clark Stevens, Richard Stevens & Assoc. File No. 439-20-00633-ZON.
When:
10:30 am