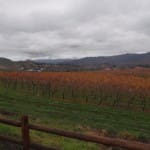 All public hearings will be located in the Courthouse Auditorium at 10 S. Oakdale in Medford unless otherwise noted.
News
What:
Consideration of the Oregon Land Use Board of Appeals LUBA No 2017-053, a Remand of File 439-16-01352-ZON, a Nonconforming Use Verification application seeking verification of an auto yard and three storage structures as a lawful nonconforming use (NCU). On remand are the first and third assignments of error in part; the second sub-assignment of error under the second assignment of error, in part and the fourth assignment of error, in part. LDO Section 2.6. 10 (C) establishes the scope of review on remand from LUBA.
The property is legally described as Township 35 South, Range 2 West, Section 02, Tax Lot 102, located at 16602 Jones Road, Central Point, OR.  The Remand Hearing Request was submitted by Larry and Susan Perkett, applicants, through their agent, Garett West. File No. 439-16-01352-ZON.  Planner: Francisco Hernadez, (541) 774-6903.
When:
10:30 a.m.