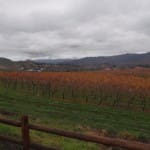 All public hearings will be located in the Courthouse Auditorium at 10 S. Oakdale in Medford unless otherwise noted.
News
What:
Consideration of the Oregon Land Use Board of Appeals LUBA No 2018-120, a Remand of File 439-17-01262-ZON, a non-conforming use application for medical marijuana production. On remand is the development in a special flood hazard area assignment of error. LDO Section 7.2.2(E) and the Jackson County Comprehensive Plan Natural Hazards Element Finding 2, Policy B establishes the scope of review on remand from LUBA.The property is legally described as Township 38 South, Range 3 West, Section 12, Tax Lot 1800, located at 3855 Highway 238, Jacksonville, OR.  The Remand Hearing Request was submitted by Angeline Armstrong, applicant, Mary Hoke, property owner, through their agent, Ross Day. File No. 439-17-01262-ZON.
When:
10:30 a.m.
What:
Consideration of the Planning Department's tentative approval of an application for a property line adjustment, on a 56.02 and 16.86 acre parcel, zoned Woodland Resource (WR), and located 437 Arrowhead Pass Road.  The properties are legally described as Township 37 South, Range 3 West, Section (36), Tax Lots 10603 and 10606.  The application was submitted by Dennis Denton through his agent Ben Smith. The application was appealed by Blair Cocking through her agent George McCartin.  File No. 439-19-00026-SUB.
When:
1:30 p.m.